The Many Faces of Ron Swanson
azizisbored: Wow. Well done. flyingscotsman: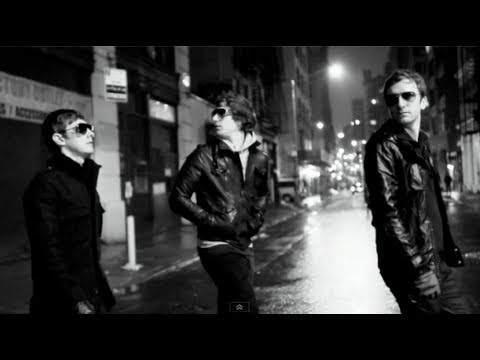 ♫ Listening to 'Twas The Night Before Xmas 2...
Watch
Donald! NOOOOOOOO!
In case you were wondering... →
I'm over here now. Read and post comments | Send to a friend
http://bcm.wordzoo.com/blog/ →
Moving house again. Want to write a little more about my work, and I think a more extensive blog system is the way to go. Installed Movable Type 4 and will be updating over there from now on. I've copied a few entries from here to preserve continuity. If I get around to it, I'll bring over the rest of the data from here, Vox, my old MT installation, and maybe LJ too. Probably too lazy...
Review: 'Blade Runner' is a leaner machine... →
— Advisory: This film contained adult language, nudity, violence and gore, plus one tortoise lying on its back, with its belly baking in the hot sun, beating its legs to turn over, but it can't. And you're not helping. Why is that?
'Watchmen' Set-to-Comic Comparisons (I Watch... →
*wipes off pants*
New Papal encylical blasts atheism, promises hope... →
Pope Benedict, in a new encyclical released on Friday, launched an attack on atheism, saying it was responsible for some of the "greatest forms of cruelty and violations of justice" in history. Uh, guess what: so is Christianity!
Rock Band vs. Real Band (Slate) →
Carrie Brownstein on Rock Band. It's nice to know that at least one real musician respects how fun it is for those with zero musical creativity to play along with great songs. There's a follow up in her NPR music blog.
Groovy StAX builder (Dejan Bosanac) →
Neat. I wasn't aware of Jettison. Cosmo can represent EIM record sets in XML and JSON. It uses StAX to read and write the XML, JSON Tools to read the JSON, and JSON-lib to write the JSON. It would be super useful to use a single API for all of these tasks.
Australia's new PM Rudd acts swiftly on climate... →
We can only hope that Rudd follows through on Kyoto ratification and sets an example for our next president to follow.
The Imprint Of Another Universe (Warren Ellis) →
Too bad you have to pay to see the whole article. I would like to know how the conclusion follows from the evidence.
Just got home with my copy of Rock Band. Waited outside Best Buy in the cold for three hours with MattHH and DML, who kept the line entertained by playing (real) guitars. Gonna set it up at lunch tomorrow and commence drum pwnage.
Chandler Server (Cosmo) 0.9.1 released →
Secret Gardens: Making City Blocks Green to the... →
How cool is this? Back yards in densely packed urban blocks are just plain stupid. There's almost never enough space to take pride in, and from the ones I've seen, very few people care for their yards anyway. Do something useful with that space!
13: 54 < bcm> oh my god
13: 54 < bcm> insurance is such a fucking racket
13: 54 < bcm> i get my tire slashed, right?
13: 54 < bcm> it costs ~$300 to replace the tire
13: 54 < bcm> #1 there's a $100 deductible
13: 54 < bcm> #2 when i call to file the claim they don't bother to tell me that somebody needs to look at the slashed tire
13: 55 < bcm> #3 somebody else has to call me 3 days later to tell me that, after i've had the tire replaced
13: 55 < bcm> #4 i have to take the car somewhere else so somebody can look at one of the other tires since i didn't save the slashed one
13: 55 < bcm> and the instructions on how to find this place could fill a book
13: 56 < bcm> #5 they only reimburse me for the depreciated value of the tire, not the cost of replacing it
13: 56 < bcm> so i go through all these phone calls and appointments and driving here and there and i get maybe $50-100 back?
13: 56 < bcm> ridiculous
13: 57 < bcm> i declare defeat. they won. they made it so annoying to get even the smallest amount of money back that i am not going to bother.
Taunt Changes (TankSpot) →
Taunt success affected by hit rating in 2.3.
OpenSocial: First Impressions (Robert Cooper) →
Google didn't design a spec for interoperability of social networks as much as they built an API for dealing with Google. I don't think this is what people really wanted here. Heh. Yea. Google is good at pretending to be interoperable, but only on their terms. In my experience, they are piss-poor at working with people outside of Google on interoperability. To this day, I still...